A large warranty receivables account or a manufacturer audit can be a serious concern for many dealerships.  Employee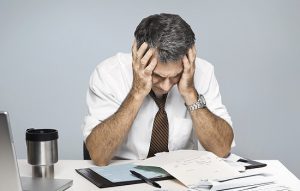 turnover, sloppy documentation, issues with warranty procedure compliance, inefficient paperwork processing and a lack of training can all contribute to rejected claims and lost revenue.
If possible, hire a dedicated warranty administrator that will handle warranty claims from start to finish.   A warranty claims processor is responsible for submitting repairs for pre-approval, verifying that the RO has the correct verbiage, correct complaint and labor op codes selected, claims submitted and warranty return parts correctly tagged, shelved and returned.  This is a time-intensive position that requires organization, knowledge and attention to detail.  The efficiency and skill of the warranty administrator determines how quickly claims are paid, how much is paid, and whether an audit is necessary.
Complete monthly reviews of your warranty department.  Analyze the warranty transaction, shortage, and aging reports.  How quickly are claims being submitted?   Are claims being paid in full or are there shortages?  The financials will give an accurate gauge of the efficiency of the warranty department.
Complete a monthly inspection of random work orders to determine if service advisers are entering accurate and complete information including VIN and serial numbers from all components, warranty inception date, date the unit was dropped off, mileage for a vehicle or hours for a boat motor.  Retail, internal and warranty repairs must be correctly divided on the RO and customer authorization obtained for the retail portions.  Did the adviser obtain customer signatures at time of drop off and pick up?  Verify that all repair information is complete and accurate and customer's complaint is written as a warrantable defect.  Using words such as broken, bad, bent, cut, dented, punctured, torn or any other words that indicate damage instead of defect will stop the warranty claim process.  Train your technicians to enter complete documentation of the diagnostic procedures, results and repair information.  Verify that technicians are accurately clocking on and off all repair lines.  And was pre-approval for the repair obtained?
Correctly document, retain, track and return as requested all warranty parts.  Prepare a plan for purging faulty parts after the manufacturer has authorized the disposal.  Track the time, date and name of the person that authorized the disposal.
Common warranty claim red flags that could result in an audit include mileage that ends in 00 or 000, missing customer signatures, filing repeat claims or non-warrantable claims and submitting for more hours than the labor op code permits.  In the event that you are scheduled for a warranty audit, prepare all paperwork and faulty parts in advance.  The factory rep will review the requested ROs for accurate verbiage, customer signatures, technician punch times, documentation of approval codes and the timeline of the repair including drop off date, repair start date, completion and notification dates.  Faulty parts will be examined to ensure that they have been correctly tagged and stored.  Issues in any area could result in expensive charge backs.
In conclusion, time is money.  Efficient and accurate warranty claims processing results in reduced receivables, less write-offs and more working capital.  Train your team and routinely audit their work to ensure a smooth and effective warranty process.